Lead Practitioner:

Resident Guinea Pig:
Popcorn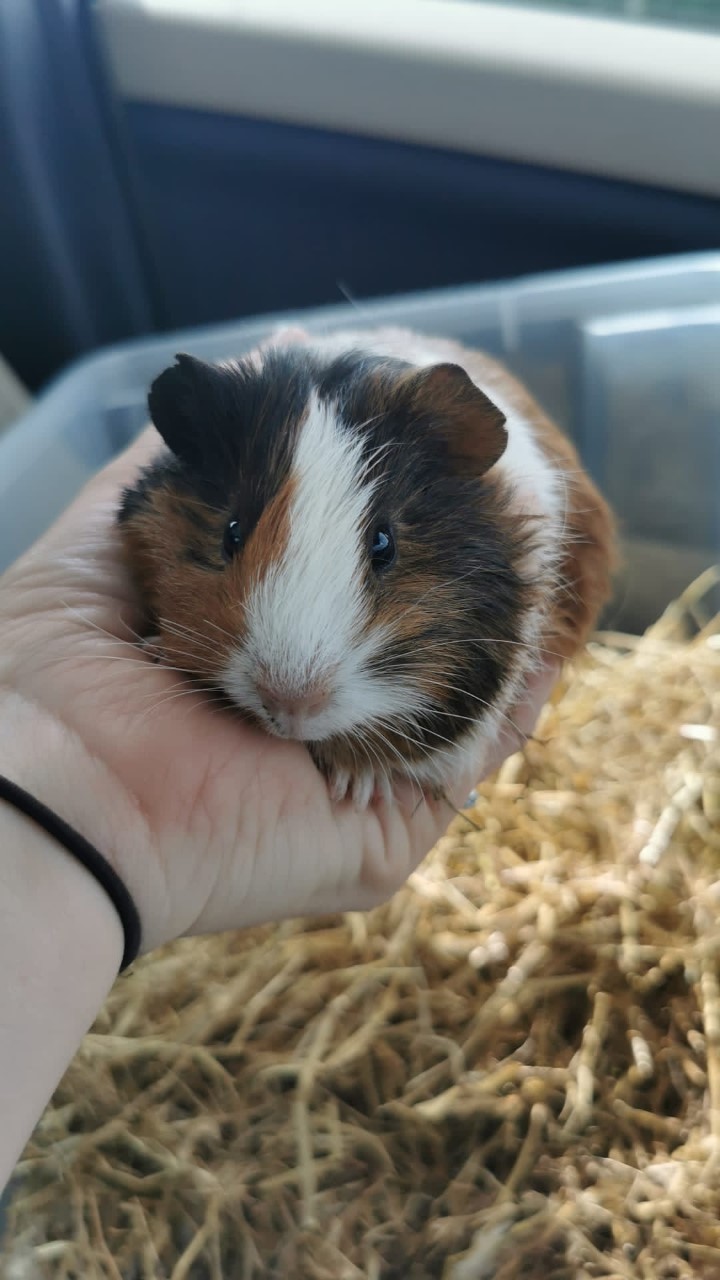 Welcome to Acorns Nursery
In Acorns, children are provided with as many opportunities as possible to explore and be creative learners.
We have a free-flow system where children can initiate their own learning, both indoors and outdoors, alongside focus activities where children are supported to develop specific skills in phonics, maths and literacy.
We also have daily carpet times together where we sing songs, celebrate our achievements, work on different skills together and build on our knowledge.
Nursery provision is currently available to children, the full term after they turn 3 years old.  
The Government currently fund 15 hours of early years provision at no charge to the parents/carers.
(Please note- the hour of lunchtime nursery care (12pm-1pm) cannot be included in these free funded hours.
Register your interest in our nursery by completing the form on the Contact Us page.
Registration of interest does not mean you have to commit to your child coming to our school, it just means you get all the information you could need.
Please include the following information:
Child's full name
Child's date of birth
Child's address
Parents/carer's name
Parents/carer's address
Parents/carer's telephone number
Click here to view our nursery prospectus.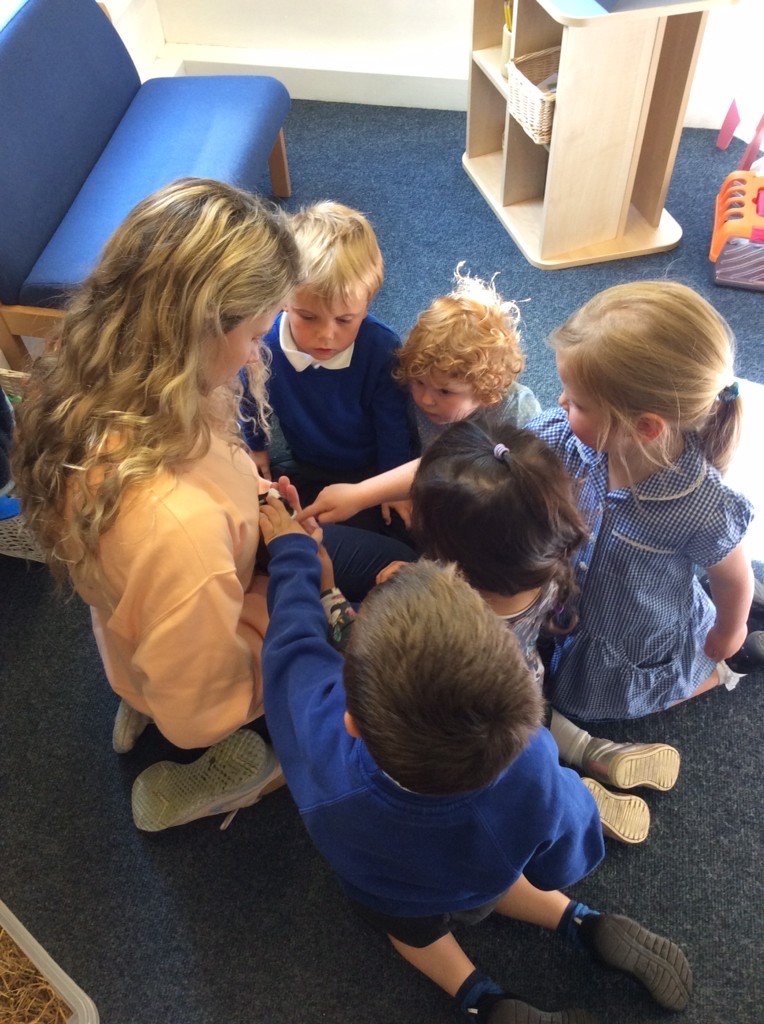 In April, we welcomed two guinea pigs into our Acorns family. The guinea pigs came from Betton Farm, a charity run farm just outside of Scarborough (it is a lovely place to visit with a few animals, small play area and a lovely café/bakery) and will now live on the sheltered decking area outside Acorns. In the warmer Summer months, they will have access to the fresh grass in Acorns garden.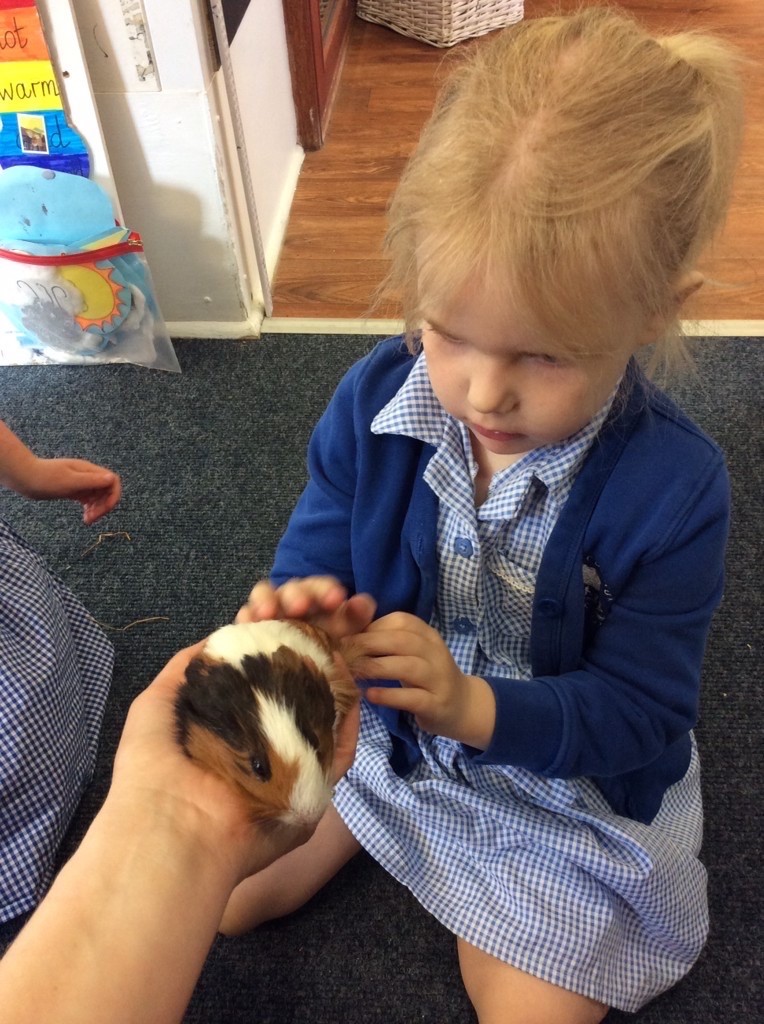 The children were very excited to meet the guinea pigs, we spoke about how nervous they could be and used our whispering voices when we first met them, gently stroking them for a few minutes before putting them into their hutch where they could hide under piles of hay.
Miss Cooke and Mrs Raines asked the children from Acorns Conkers and Oaks for name suggestions which were put into a hat and picked out.
The Guinea Pig's hutch was very kindly donated by Nicola (Robin's Gan) and we were supplied with bundles of hay and food from Mrs Kemp. Thank you to both Nicola and Mrs Kemp, we are very grateful for these donations.
Although the Guinea Pigs will be based in Acorns, all the school children (and staff!) will have access to them. We will learn all about how to look after and care for the Guinea Pigs and enjoy lots of cuddles with them too.