SPRING 1 2022
Our Latest Topic:
 Memory Box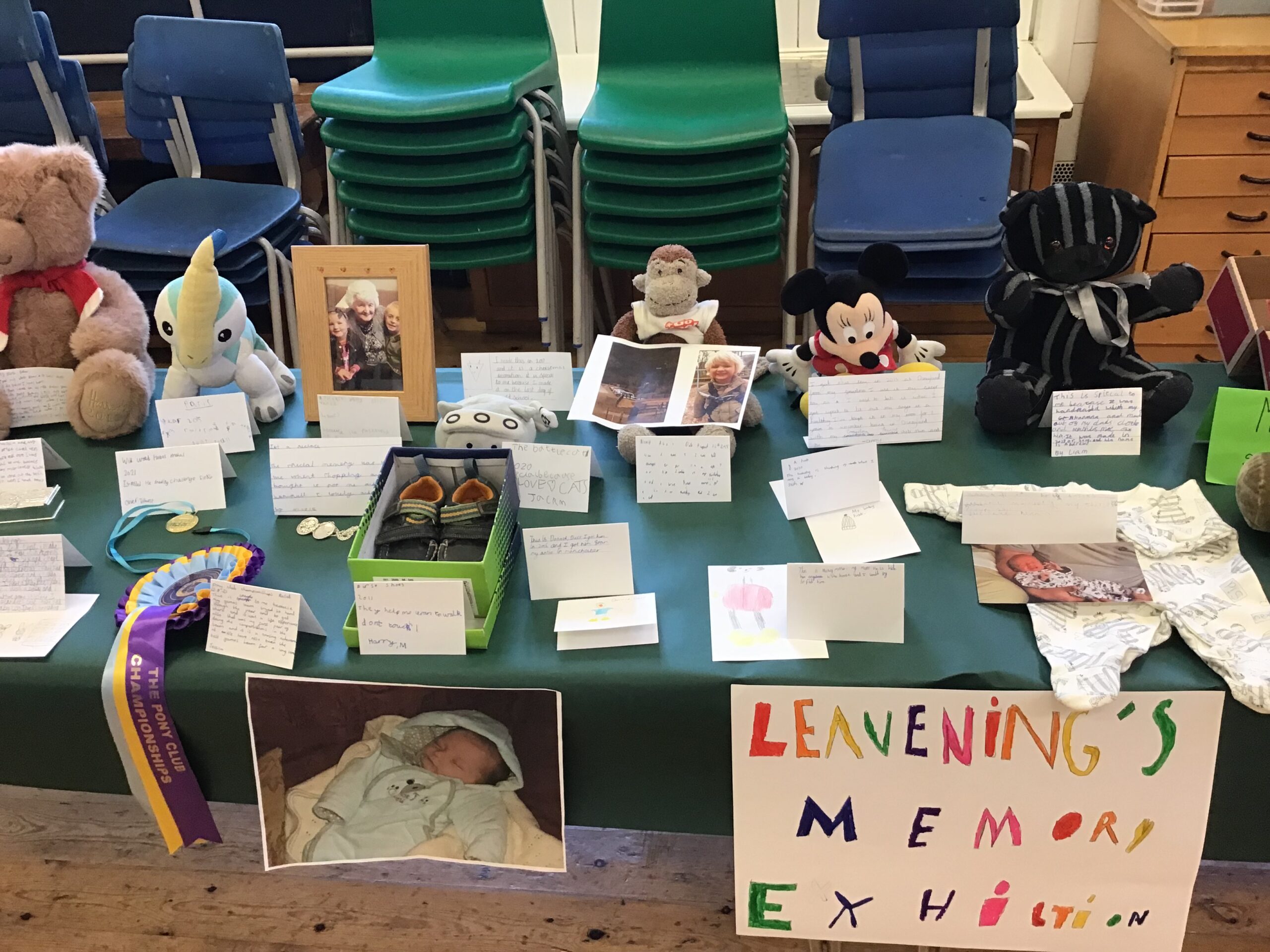 British Values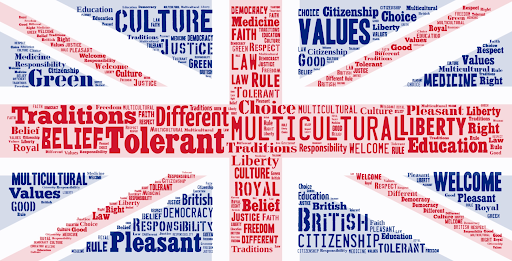 British Values are at the core of our school values. We believe it promotes a culture of community and prepares pupils for life in modern Britain.
Throughout our country's history, we have faced change and embraced progress, and never more so than in the 21st Century. The world our children will experience in the future will be even more diverse as our communities and cultures continue to grow and adapt to challenges. Schools and families have the responsibility to prepare pupils for what changes they may face in their futures and equip them with the skills and mindsets they will need to positively contribute to British society in whatever path they choose. This will require resilience, empathy and the character to accept and respect the communities they will be a part of.
As part of the prevent strategy, British Values also ensures the safety of your child. Respect and Tolerance, Rule of Law, Individual Liberty and Democracy are practised throughout all parts of school life, and not just through our curriculum. In doing so, we hope staff, pupils and families are proud to be a part of modern Britain and proud to belong to Leavening Community Primary.
Extra Curricular Activities
Every full term, teachers offer various extra curricular after school activities, including sports, cooking and gardening clubs.
These differ termly and pupils will be invited to join in once these have been planned.
Friday lunch time clubs are:
Choir or Sport.
Music for Schools
Music for Schools at County Hall provide tuition in many different instruments, including brass, woodwind, strings and percussion.
For more information, please contact:-
County Music Service
County Hall
Northallerton
DL7 8AE
Tel; 01609 532783
E-mail: countyhall.music@northyorks.gov.uk
Or visit the website: www.northyorks.gov.uk/musicservice or http://www.northyorkshiremusichub.co.uk/
Enrichment Opportunities
We have a topic-based curriculum at Leavening.
To provide meaningful and purposeful introductions to these topics, each half term we hold a 'Launch' day that provides pupils with a moment of 'WOW'.
Following 6 weeks of exploring this topic, we finish with a 'landing' activity or event, designed to celebrate the learning of that topic. 
These have recently included:
'What a performance' :
We started off this topic with a trip to the theatre and finished with our very own performance of a Strictly Come Dancing Spin Off.
'Blood, Bottoms and Burps'
Pupils launched this topic with a medical conference looking at all aspects of the work of our NHS and ended with a first aid course. 
Previous enrichment opportunities have included:
E-Safety
Our children are continuously reminded about how to stay safe on the internet and how to seek help and advice if they require it. The following links will help both parents and children with e-safety advice and guidance.
The online world is rapidly developing and many of our children now have access to devices which enable them to connect to the internet, take images or video and communicate with others. While it is important not to obstruct them from developing skills from using these devices, it is essential that parents support their children in navigating the online world.
Click Here to See our E Safety Policy
We have a regular visit PC who visits the school to speak to all children about keeping safe on the internet; reinforcing the schools E-safety policies.
Please see attached PowerPoint regarding internet safety.
 Click here for parental advice on Facebook
https://www.thinkuknow.co.uk/parents/
Our Curriculum Intent
Our recovery curriculum post lockdowns/school closures
At Leavening Community Primary, we pride ourselves on really knowing our pupils and their individual needs as well as their collective needs as a learning community.
We understand the impact that both school closures and lockdown has had on our pupil's wellbeing and educations. Therefore, we have worked hard to research and plan a recovery curriculum that suits our pupils.
For further information on this, do not hesitate to speak to Mrs Mitchell.
Growth Mindset
The New Primary Curriculum was introduced in September 2014 and was statutory for all year groups from September 2015. Its content has higher expectation for teaching and learning and this represents a challenge for all.
Research has shown that almost all children can reach the standards set by the government. This can be done through effort, practice and resilience – some of the features of having a growth mindset. Extensive research, especially by Dr Carol S. Dweck, have shown that where schools and parents foster a 'can-do' approach, children's learning improves and standards rise. Having a growth mindset can improve children's progress and attainment – they can grow their brains and intelligence!
Here at Leavening Community Primary, we strongly believe that all of our children can develop a growth mindset, and with help from all adults involved, can succeed. We place great emphasis on effort, resilience and the importance of making mistakes and learning from them.
"No matter what your ability is; effort is what ignites that ability and turns it into accomplishment." (Dr. Carol S. Dweck)
Please refer to the links below to discover more about how we are teaching pupils to develop a growth mindset here at Leavening Community Primary School:
Useful websites to support growth mind-set with your child:
http://www.bbc.co.uk/cbeebies/grownups/help-your-child-try-new-things
Maths
Maths at Leavening School
At Leavening School we use the North Yorkshire County Council mixed age planning for maths. This is specially designed for teaching and learning in mixed age classes and to ensure that children practice fluency, reasoning and problem solving in every lesson.
Alongside this, we use the
White
Rose
Maths scheme of learning from nursery through to Year 6. After lots of research we found this scheme to be the most effective, practical, and engaging for our mixed classes.
Please see the White Rose website (details below) that explains all about our Maths curriculum and how we teach mathematical concepts in today's world of education. There are lots of videos to teach you, workbooks to download for free to support your child, handy tips to help at home as well as a comprehensive overview of what your child is being taught and at what stage of the school year.
This year we are unable to carry out our parent curriculum workshops due to COVID restriction and so we would strongly encourage you to take some time to look at this site. It really will engage you and help you understand. Any questions you have about Maths at school, we would ask you not to hesitate in getting int touch with your child's class teacher. In addition, Mrs Price is our curriculum leader for Maths across the school and she would be happy to chat to you also.
Other online resources:
Number Addition and Subtraction
Developments in Maths
The purpose of these documents is to explain 'Mastery in Mathematics' and to expel any myths surrounding this concept.
The national curriculum for mathematics aims to ensure that all pupils:
•become fluent in the fundamentals of mathematics, including through varied and frequent practice with increasingly complex problems over time, so that pupils develop conceptual understanding and the ability to recall and apply knowledge rapidly and accurately.
•reason mathematically by following a line of enquiry, conjecturing relationships and generalisations, and developing an argument, justification or proof using mathematical language
•can solve problems by applying their mathematics to a variety of routine and non-routine problems with increasing sophistication, including breaking down problems into a series of simpler steps and persevering in seeking solutions.
What is Mastery?
Once children have met an objective, they can go onto mastering it and developing a deeper understanding. If a child learns something deeply, lasting connections will be made in the brain. Mastery activities are not only designed to deepen thinking but to develop resilience and perseverance.
Mastery
The power points discuss breadth (coverage of curriculum), depth (deeper understanding), mastery and how developing a growth mindset is important in mastering the Maths Curriculum. We have also included some examples of activities that demonstrate breadth of knowledge and how these can be extended to challenge children.
Bansho Maths (Japanese Boardwork)
This concept promotes independent problem solving activities. It encourages children to focus on applying various strategies to one problem throughout the week. Children are encouraged to make jottings on the board and because we value mistakes these jottings, whether they are right or wrong, will be displayed for the entire week so that children can see the whole journey and realise that mistakes lead to success. It will give teachers the opportunity to address misconceptions immediately and will encourage the children to explain their understanding and thinking to others.
Outdoor Learning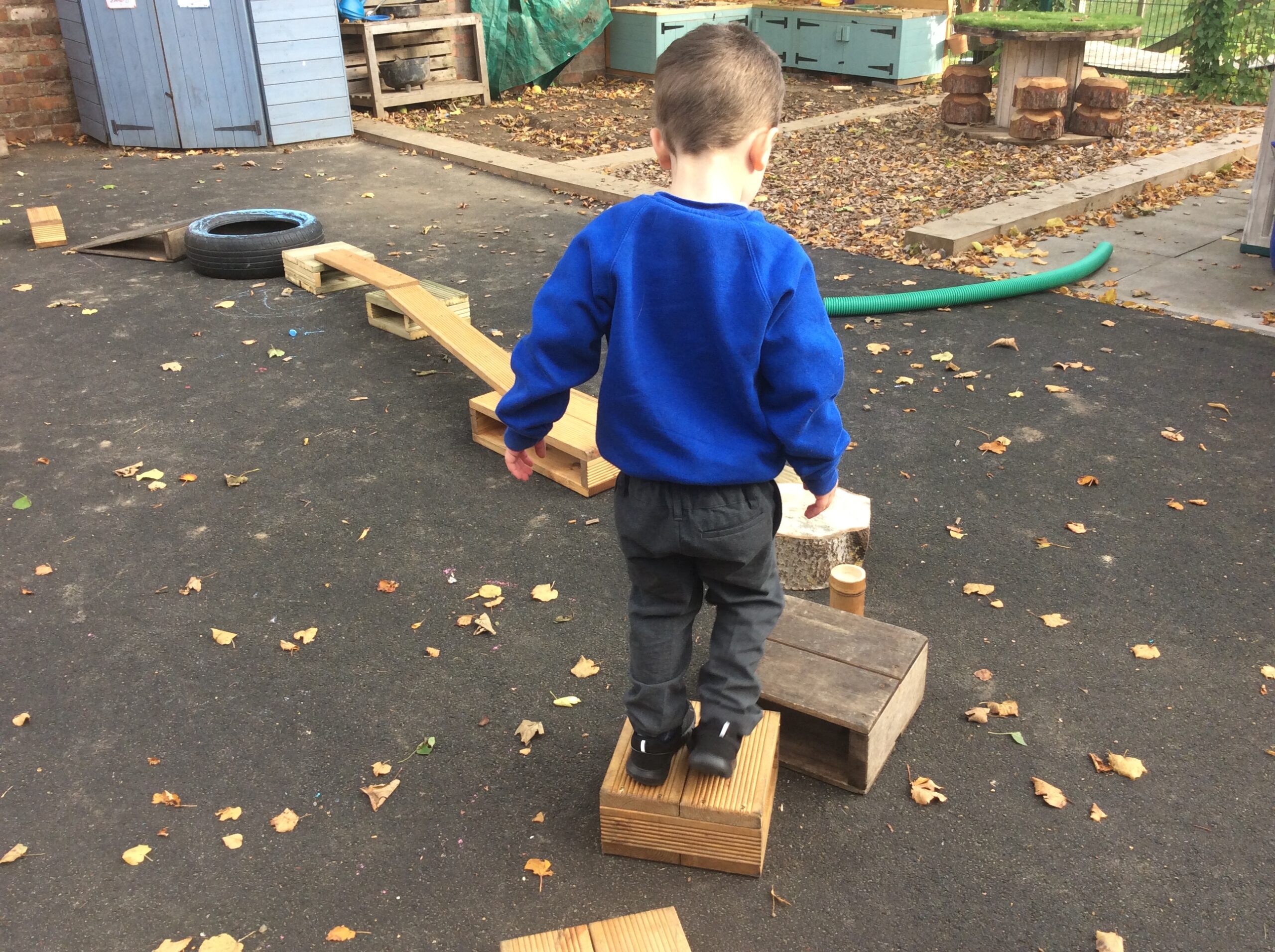 At Leavening, we are very lucky to be situated in the heart of the country side and we use this to our advantage.Outdoor learning is heavily promoted here in a number of ways. We like to take the classroom outside as much as possible and believe that children learn best through being active and engaged.
Our Early Year classrooms have access to extensive, high quality outdoor provision recognised by the local authority as outstanding. Many other schools in our cluster come and visit our Early Years setting as an example of best practice.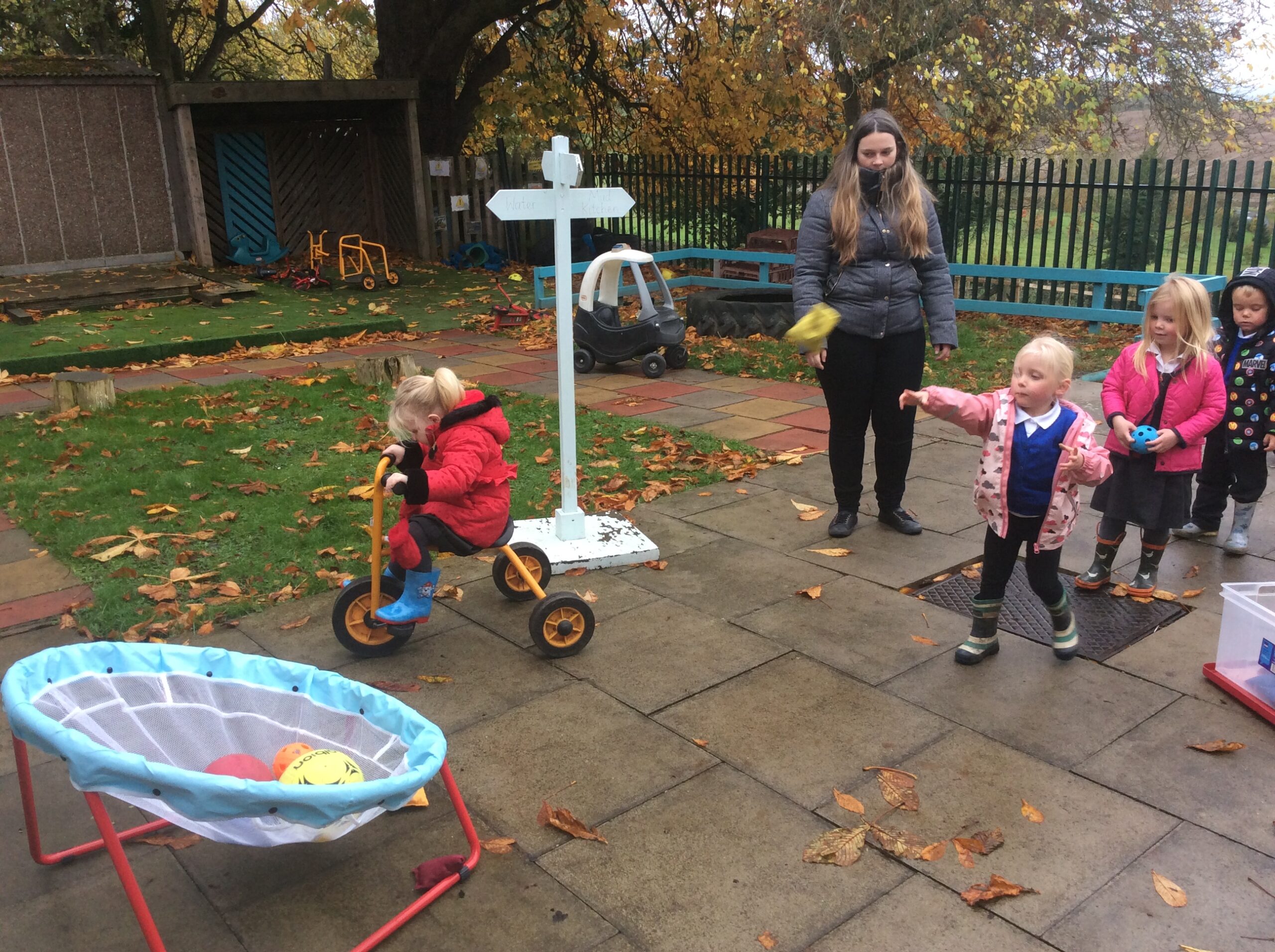 Personal, Social, Health and Pupil Well Being Education
At Leavening Community Primary School, our curriculum intent very much sees pupils' emotional wellbeing, safety, and health education as a golden thread through all we do.
We are fortunate that we have all our staff trained in Compass Buzz mental health as well as having a qualified 'Relax Kids' coach on our staff team with this practice being taught to all phases across school each week.
We use two well researched schemes in our curriculum called Jigsaw PSHE scheme to embed pupil wellbeing and Picture News to teach about British Values.
Please see the links below for further information on these.
Phonics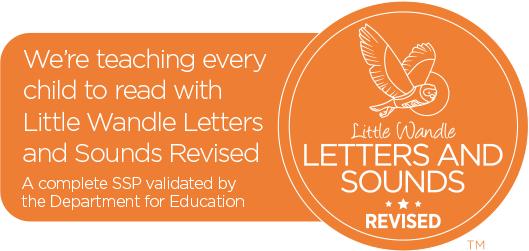 The teaching of Early Reading at Leavening Primary
We are delighted to announce that, from September 2021, we are teaching the Department for Educations' validated phonics programme called 'Little Wandle Letters and Sounds revised. This systematic synthetic phonics programme draws on the latest research into how children learn best; how to ensure learning stays in children's long term memory and how best to enable children to apply their learning to become highly competent readers.
Please take time to look at this website as it is full of useful and practical information and advice on how to support the teaching of reading with your child. It is easily accessible and very parent friendly.
Parents can find all of the information they need here:
https://www.littlewandlelettersandsounds.org.uk/resources/for-parents/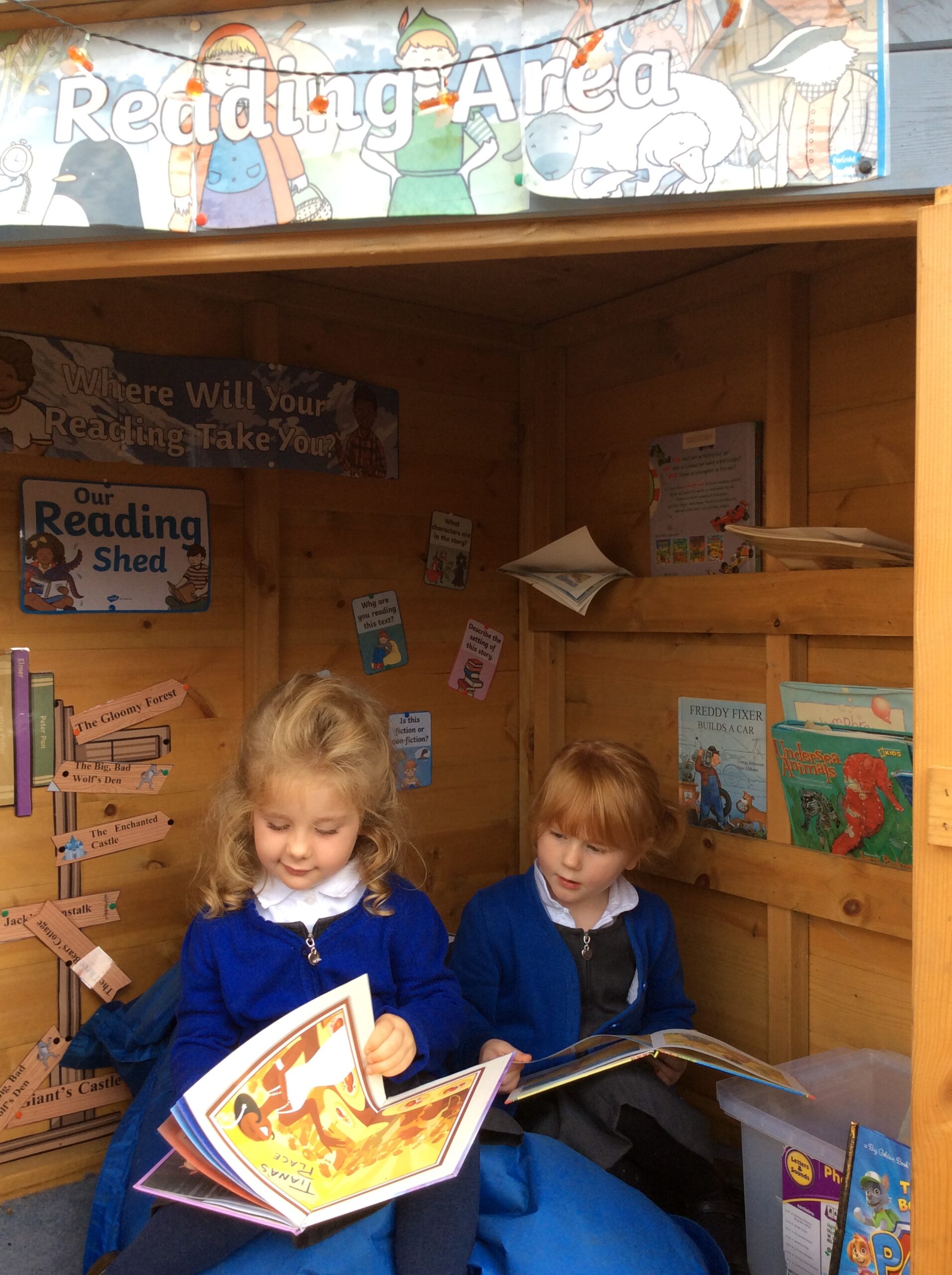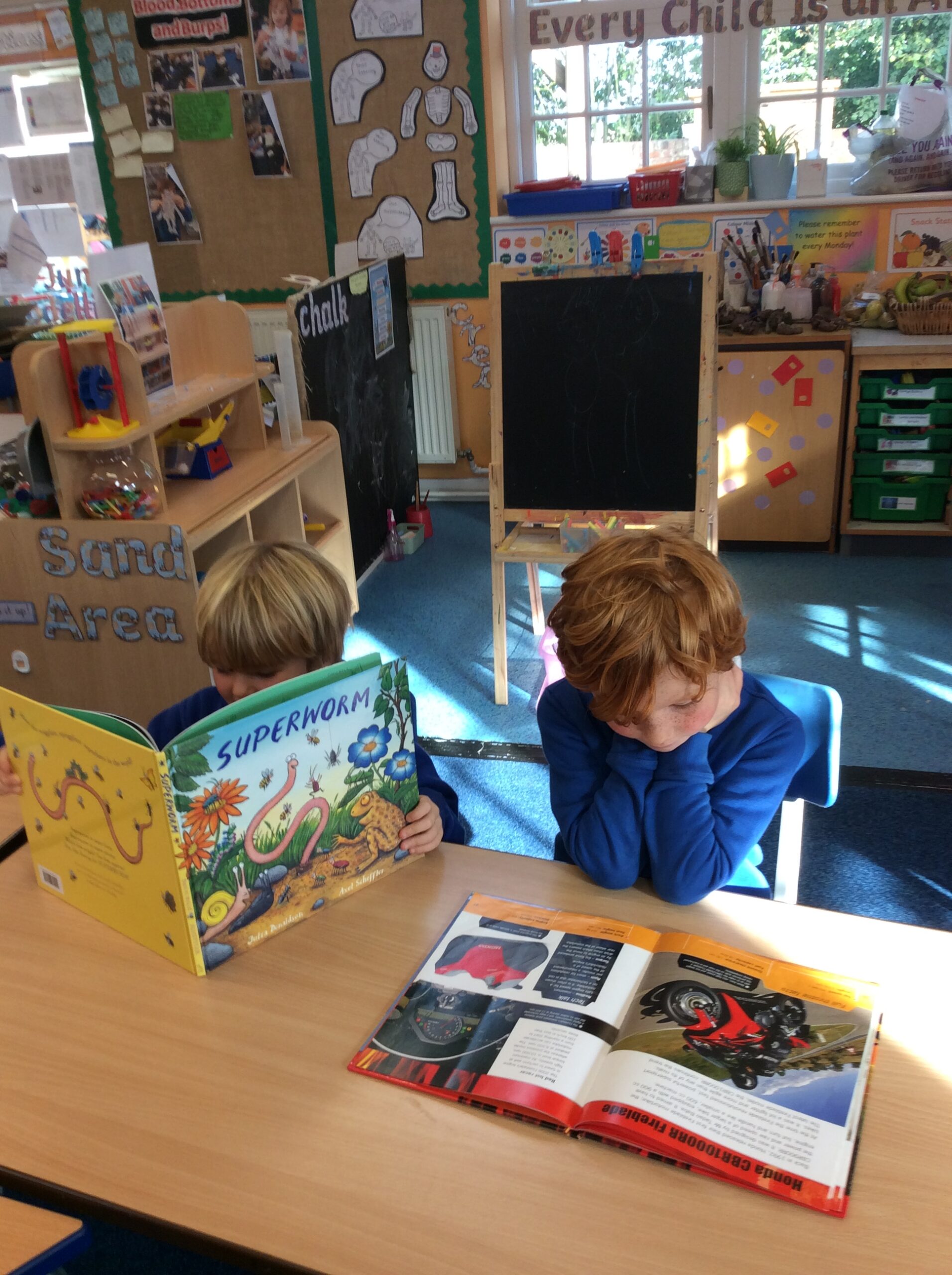 The resources on this page will help you support your child with saying their sounds and writing their letters. There are also some useful videos so you can see how they are taught at school and feel confident about supporting their reading at home.
Please find resources below for your information:
Little Wandle Letters and Sounds – Reception and Year-1
Teaching Programme for Reception and Year 1
Pronunciation_guide_ for Reception Phonics taught in Autumn_1
Pronunciation_guide_ for Reception Phonics taught in Autumn_2
How to write capital letters guide
Grapheme-info-sheet-Phase-3-Spring-1 for Reception
Grapheme_Mats_Phase_2_and_3 to print out
Grapheme_Mats_Phase_2_3_and_5 to print out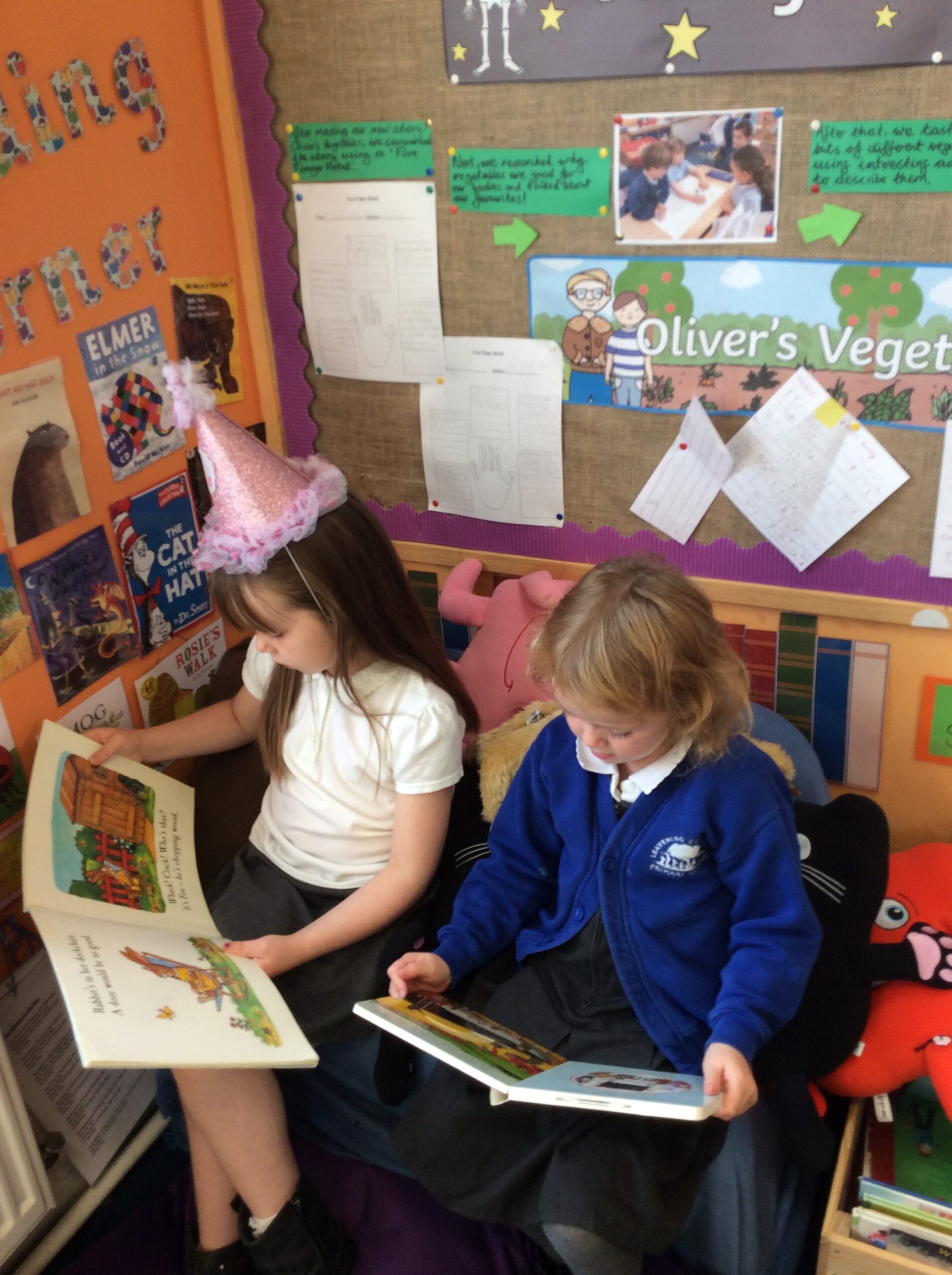 Supporting your child with reading
Although your child will be taught to read at school, you can have a huge impact on their reading journey by continuing their practice at home.
There are two types of reading book that your child may bring home: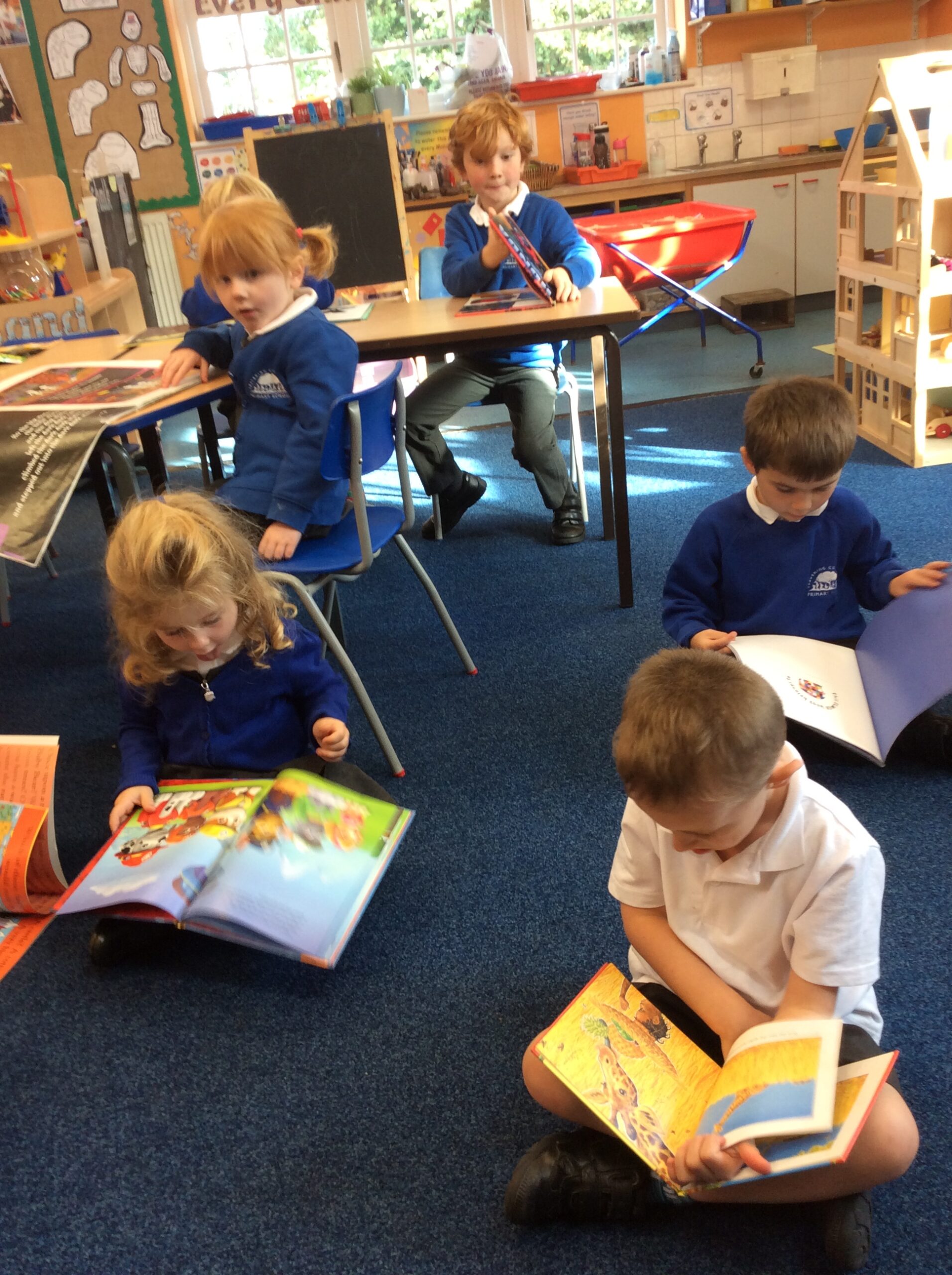 –A reading practice book.
This will be at the correct phonic stage for your child. They should be able to read this fluently and independently.
-A sharing book.
Your child will not be able to read this on their own. This book is for you both to read and enjoy together.
Reading practice book
This book has been carefully matched to your child's current reading level. If your child is reading it with little help, please don't worry that it's too easy – your child needs to develop fluency and confidence in reading.
Listen to them read the book. Remember to give them lots of praise – celebrate their success! If they can't read a word, read it to them. After they have finished, talk about the book together.
Sharing a book
In order to encourage your child to become a lifelong reader, it is important that they learn to read for pleasure. The sharing book is a book they have chosen for you to enjoy together.
Please remember that you shouldn't expect your child to read this alone. Read it to or with them. Discuss the pictures, enjoy the story, predict what might happen next, use different voices for the characters, explore the facts in a non-fiction book. The main thing is that you have fun!
Progression in reading
In the EYFS (Nursery) we prepare our pupils in the Foundations for Phonics through instilling a love of stories, promoting, and developing excellent communication and language, teaching children about rhyme and pattern in words and stories as well as lots of singing of traditional rhymes and other songs.
In the EYFS (Reception) we progress into the Early reading Scheme called Little Wandle Letters and Sounds revised. Comprehensive information can be found under "phonics'. Pupils in Reception and Year 1 are taught daily phonic sessions and participate in Guided Reading sessions three times each week. At the end of Year 1 pupils carry out a National Assessment called the phonics screening check.
In Year 2, most pupils do not participate in daily phonic sessions, but they will receive teaching and learning of reading, to further develop fluency, prosody, and comprehension. Children will receive focussed Guided reading sessions where they will be taught the skills of reading three times a week. In addition to this they will receive daily reading comprehension and teaching of reading tailored to their individual needs. In addition to this they will be taught spellings through the segmenting skills they have developed through previous phonics sessions.
In Key Stage 2 ( Years 3-6) we continue to teach pupils reading skills, with a specific focus on comprehension skills. The key comprehension skills we teach are:
prediction
vocabulary
retrieval
inference
summarise
Pupils have daily guided reading sessions and pupils who require additional support will receive keep up and catch-up programmes to further support progress and attainment.
We use 'Purple Mash' guided reading scheme, as well as our scheme of 'Rigby Navigation' . Progression through our book band scheme is closely tracked and books are well matched to pupils' levels of skill and interets. We believe the latter is very important to ensure engagement and promote a genuine love for reading.
Reading / Share A Story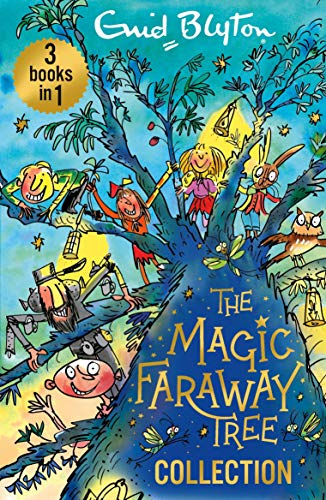 Have you ever wondered what stories inspired our staff's love of reading at a younger age? Read on to find out the favourite stories of our team.
Mrs Price just loved the Enid Blyton tales of 'The Magic Faraway tree collection' when she was young. These tales encouraged her vivid imagination and thirst for adventure.
Listen to these tales here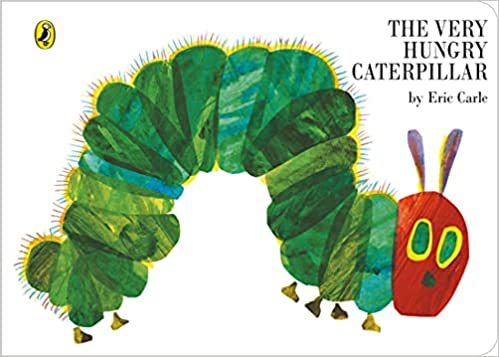 Mrs Bedford chooses a timeless classic 'The Hungry Caterpillar' by Eric Carle. Loved and treasured by both her and her two children, she never tires of reading this story.
You can listen to this tale here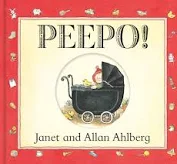 Mrs Mitchell
's favourite children's book of all time, aimed at our younger pupils, is the rhyming book 'Peepo' by Janet and Alan Ahlberg. A nostalgic tale of a little baby and it's family. Listen here:
https://www.youtube.com/watch?v=WEFSk7nHfkg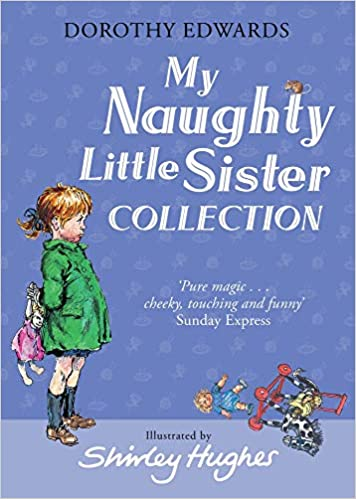 In addition, as she became a confident and fluent reader, she loved to become embroiled in a good fun adventure tale and the stories of 'My naughty little sister' by Shirley Hughes kept her entertained for hours. These are now a firm favourite with her own daughters.
Residentials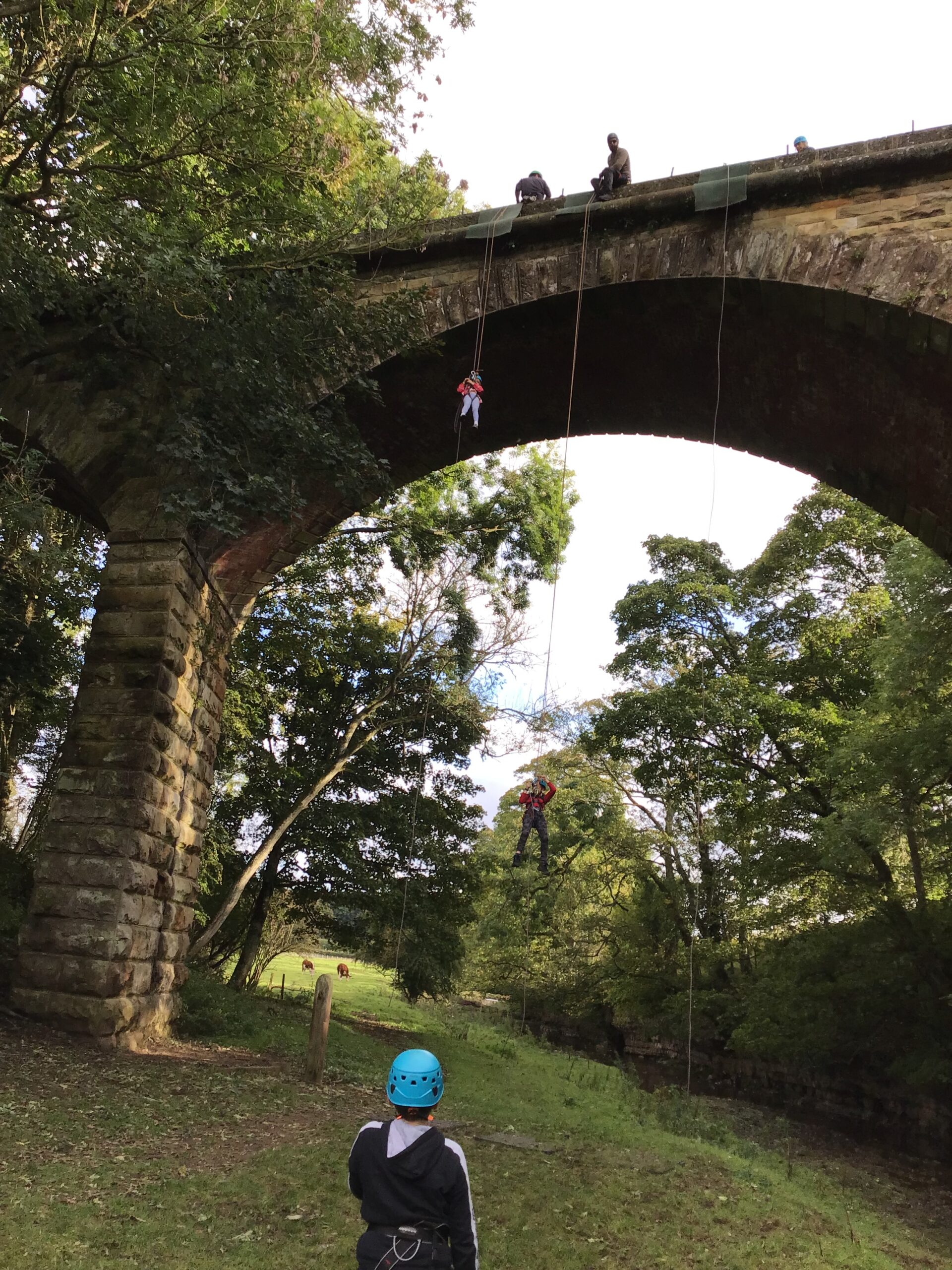 At Leavening Community Primary School we actively encourage 'learning away from school' and one of the ways we do this is through our fantastic residential visits.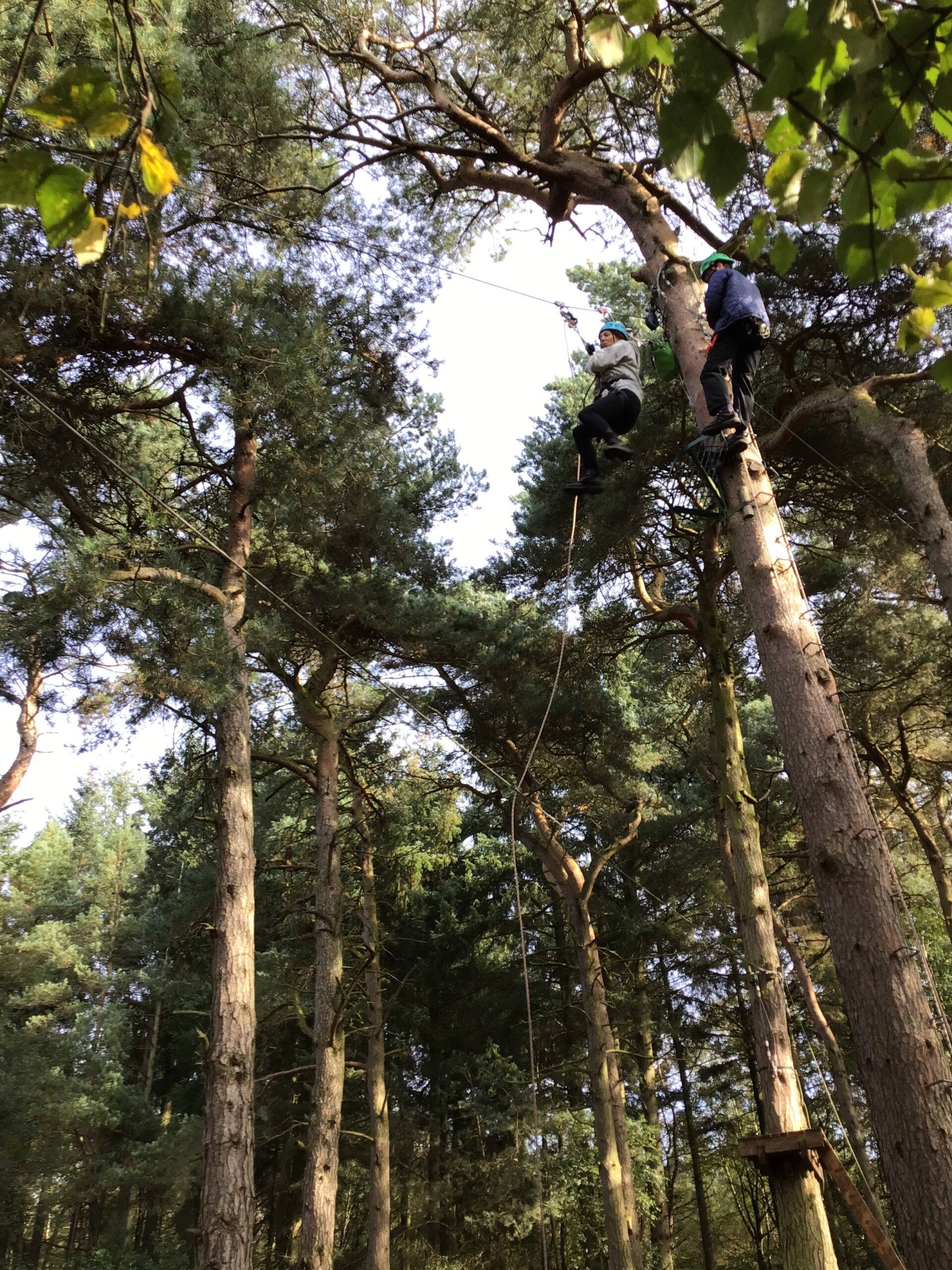 Here at Leavening we are proud of the fact that we allow all children from Year 2 upwards to take part in a residential visit each year.
We believe that residential visits can be an empowering and life-changing experience for children. The benefits of taking children out of their comfort zone (home/school environment) on a residential visit are immeasurable.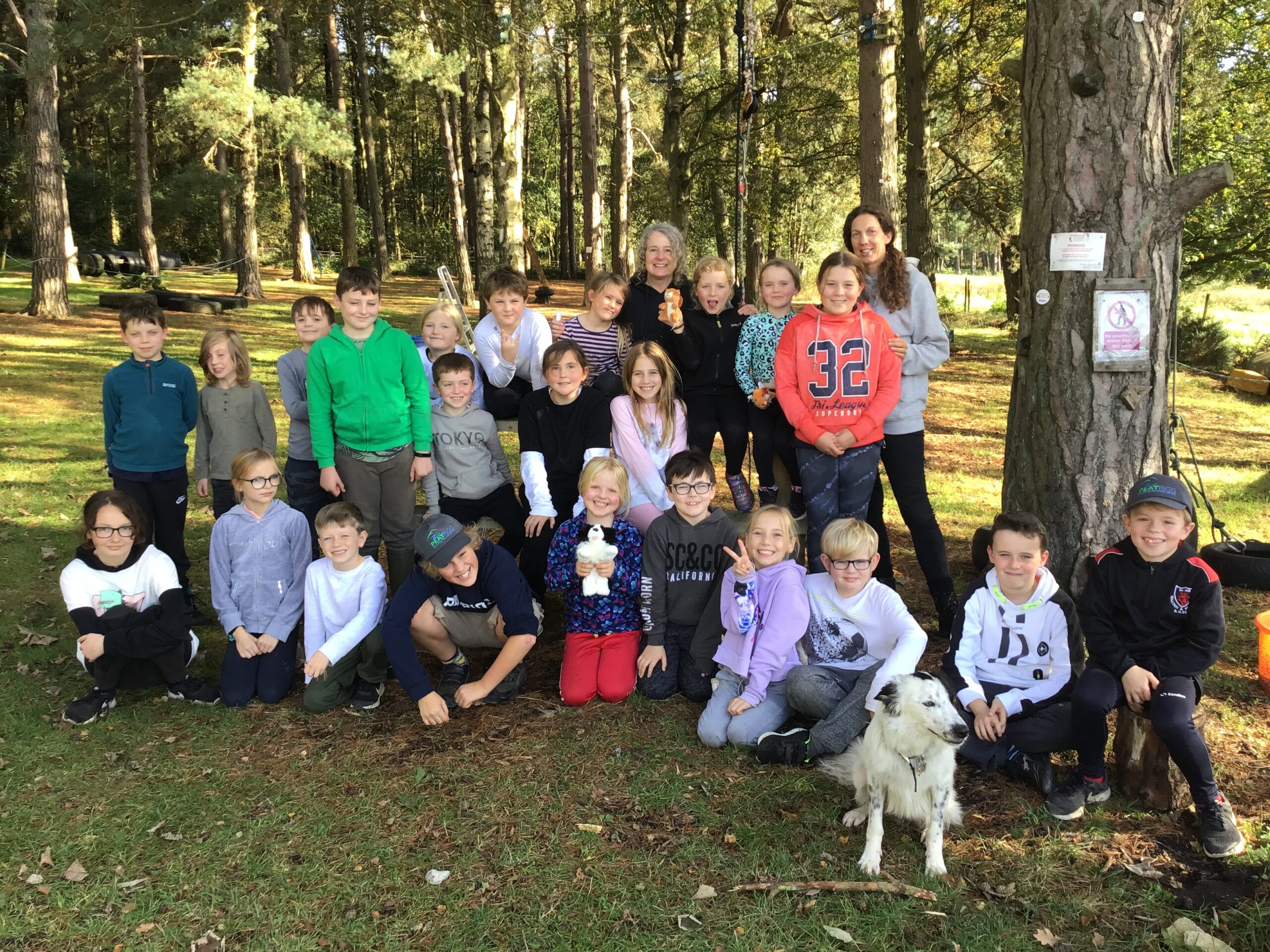 The children get to take part in outdoor activities which can help develop self-esteem, responsibility, problem-solving skills, teamwork, independence, tolerance, social skills and, of course, physical health.
The children have the opportunity of improving their teamwork skills and in some cases this time away from their families boosts self-confidence and encourages self-organisation skills.
These are vital life skills that will be needed as they go to secondary school and for life beyond.
What does our curriculum offer our pupils?
Please see our characteristics of a purposeful and meaningful curriculum for our pupils here at Leavening for each phase.
These have been determined through pupil, parent , staff, and governor voice, considering the learning needs and experiences of our current community of learners.

For our EYFS children, the 3 most important qualities of the curriculum are:
Playing and exploring
Creating and thinking critically
Active learning
For our KS1 pupils, the 3 most important qualities of the curriculum are:
Personal Development skills such as kindness, compassion, learning to care and share, respect and tolerance.
Problem Solving
Making connections within their learning.
For our KS2 pupils, the 3 most important qualities of the curriculum are:
Personal Development skills such as kindness, compassion, learning to care and share, respect and tolerance.
Making connections with their learning.
Creative Thinking. The generating and extending of ideas; noticing detail; making connections; suggesting hypotheses; using and applying imagination; looking for innovative outcomes; asking unusual questions
These characteristics of learning will form a golden thread through our curriculum. We will be able to identify opportunities in each subject area each half term of how these skills are promoted and developed.

Curriculum Statements
Please see below for further detailed subject information
What does Art and Design look like at Leavening
What does Computing look like at Leavening
What does Design Technology look like at Leavening
What does English look like at Leavening
What does French look like at Leavening
What does Geography look like at Leavening
What does History look like at Leavening
What does Maths look like at Leavening
What does Music look like at Leavening
What does PE look like at Leavening
What does PHSE look like at Leavening