Lenny's Biography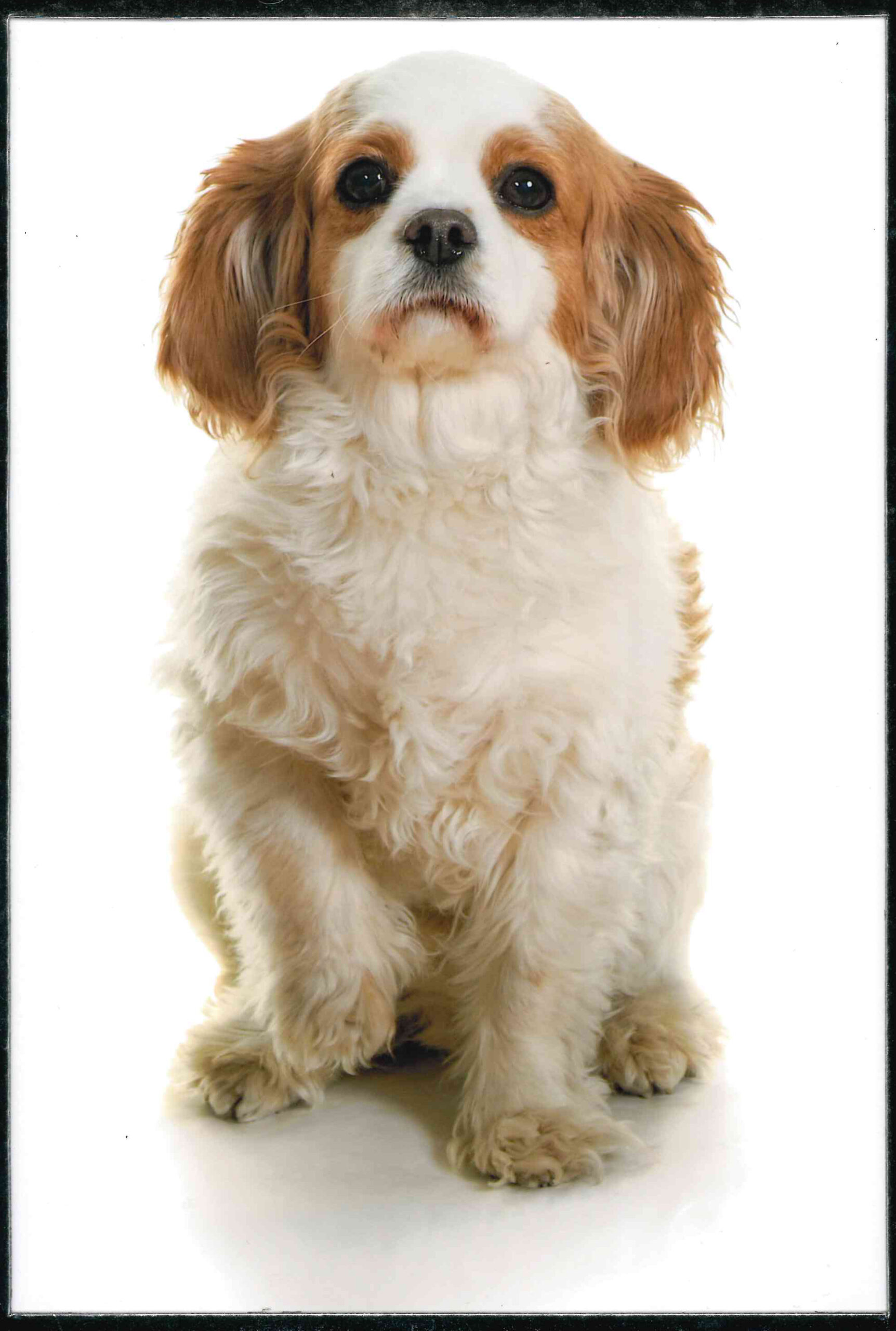 My name is Lenny Kemp and I am a very friendly Cavalier King Charles Spaniel. I was born in 2015 (approximately). I don't know whereabouts I was born as I am a rescue dog so my story is very special.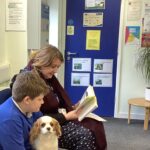 I was chosen by my family to live with them so now I have a place to call my home in Leavening.
My favourite subjects are food technology; because I enjoy eating lots of things and PE because after eating lots of yummy treats, I like to chase balls around and have a good run around.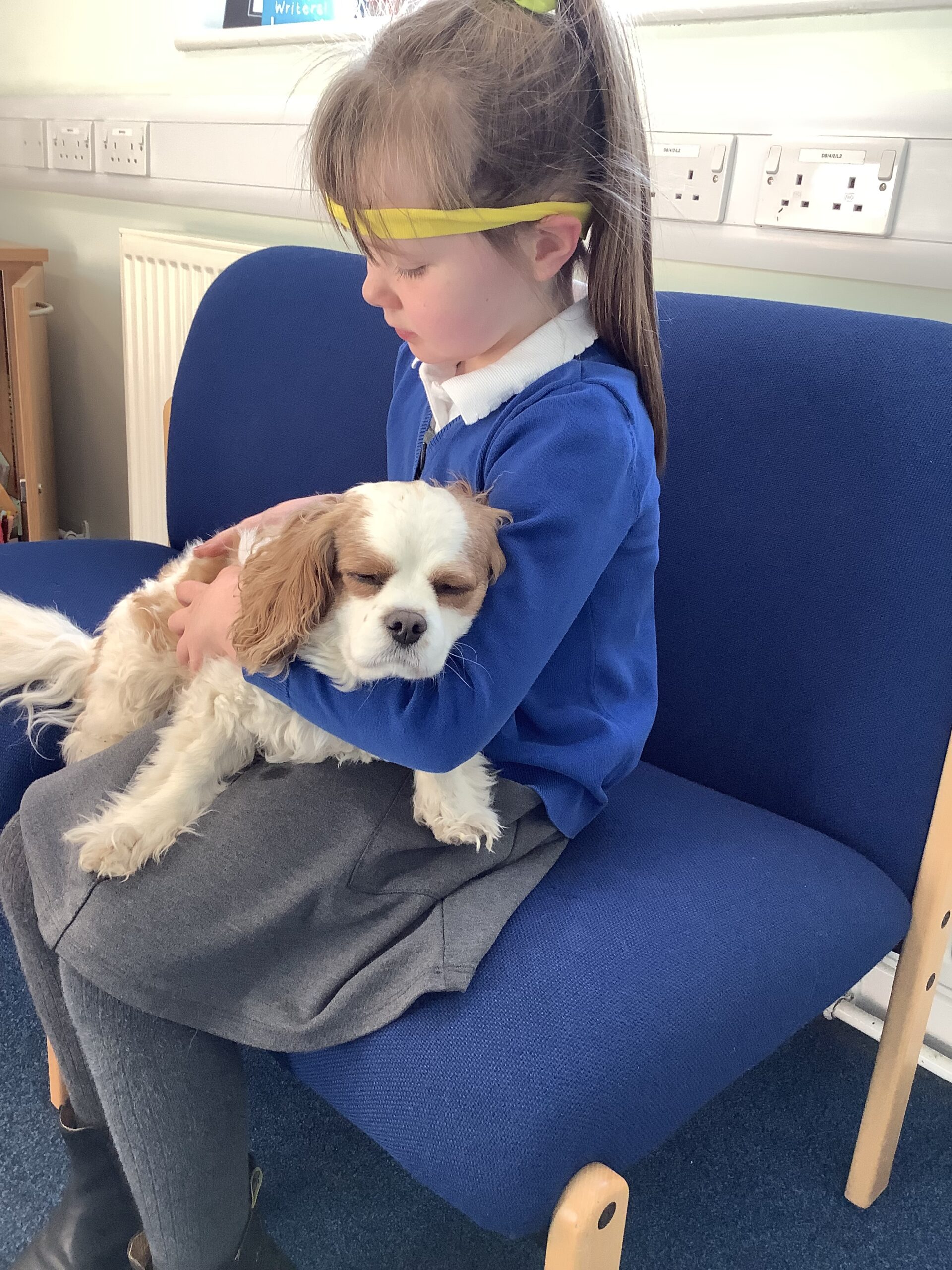 I can't read but I love listening to stories when the school children read to me, while I dream of places and adventures.
I love getting lots of cuddles and help children who have had accidents in the playground or are perhaps feeling a bit sad.
Outside of school I look after my pet guinea pigs and keep the postman away from my front door!
"Lenny is the super best dog in the world because he reads with us and he makes me happy!" -Robin

 "He is soft and fluffy and when I hurt myself he gives me Lenny-cuddles" -Sophia 

"I love it when Lenny shares stories with us" -Jake

"Lenny is amazing and fluffy. He makes me feel calm and happy" -Roxie

 "I love it when Lenny cuddles me when I'm reading" -Jessica
Mabel's Biography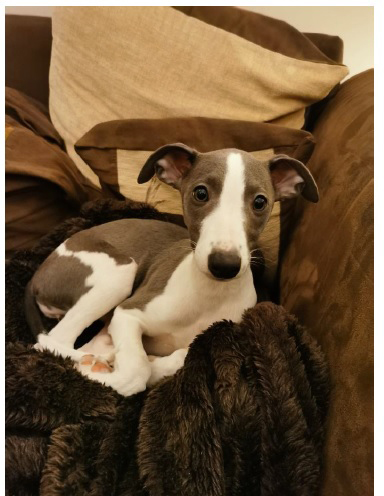 Mabel is a whippet. She belongs to Mrs Raines.
Mabel lives in a family with 2 other dogs and 2 small children, along with Mrs Raines and her husband.
She is currently 4 months old. She does not shed fur and is fully house trained.
She is calm, gracious and loving in nature.
Mabel comes to Acorns Nursery to visit the children on Fridays only.
Parent communications/documents about Mabel